When buying a home you will want to ensure that a proper home inspection takes place. The home inspection report is valuable to the buyer as it can point out areas that might need repair. Also, it allows the buyer and seller to renegotiate the purchase price if there is a discrepancy in repairs needed. Additionally, it is a good idea to ensure that the home inspection company hired to conduct the inspection utilizes all of the tools available to their craft. For example, thermal imaging is a great instrument to assist the home inspector in conducting a home inspection. What makes thermal imaging cameras useful? The camera can detect electrical issues, find pest concerns, and detect leaks in the walls.
Let's take a look below at some other details regarding thermal imaging cameras.
What Are Thermal Imaging Cameras?
Thermal imaging cameras are built to detect thermal energy levels and radiation levels. The device can take thermal images with specific details from far away. Additionally, the camera will take pictures of what it sees by calculating temperatures and creating color palettes around them. The color palette ranges from black to white. White represents warmer temps and black represents colder temps. Also, thermal images are three-dimensional accurate, and photorealistic. They are great tools for home inspection teams to use during a home inspection.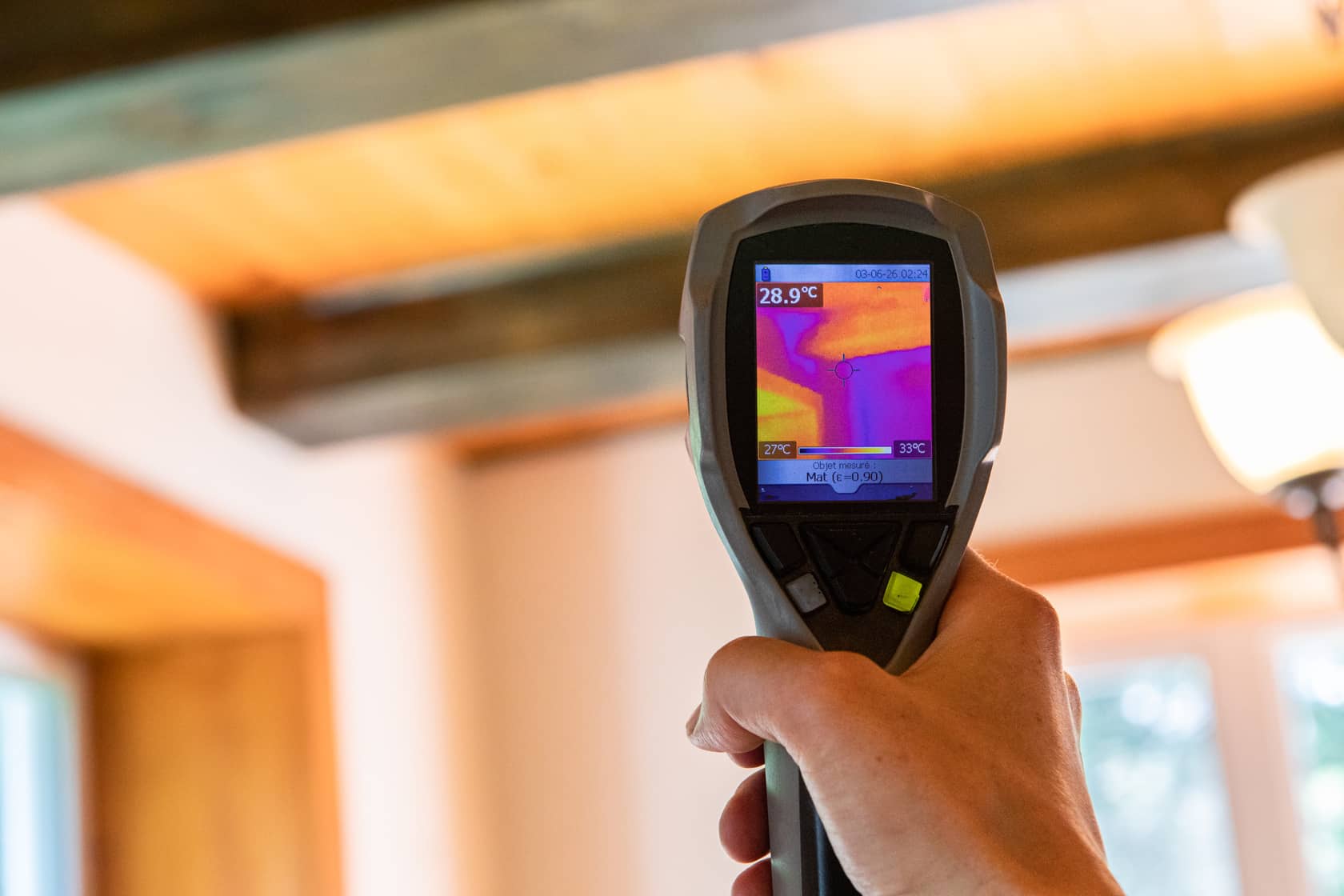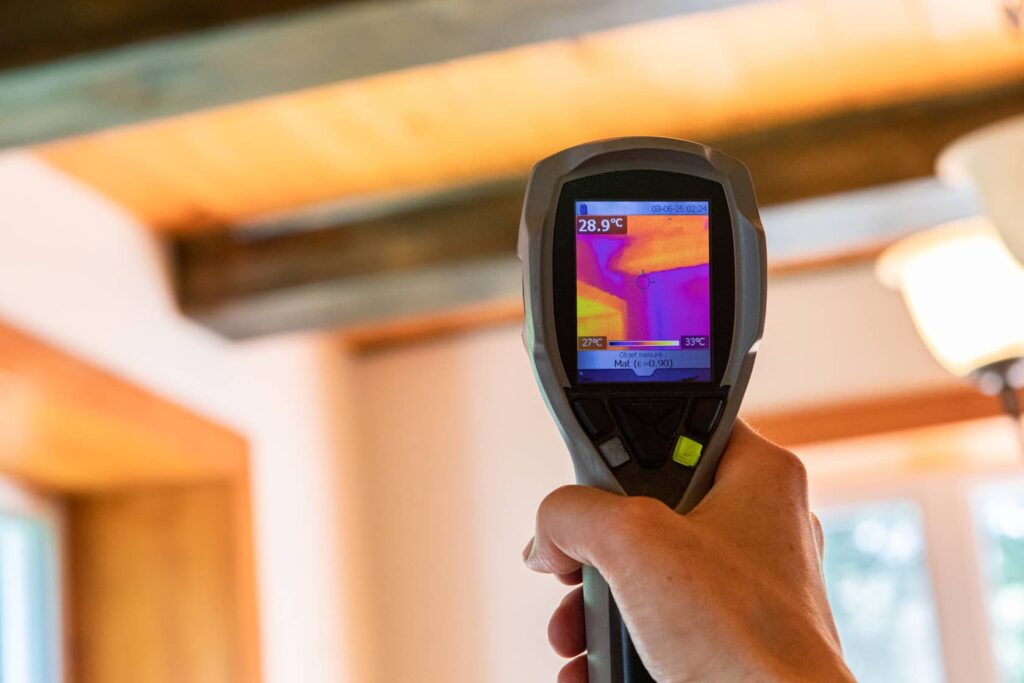 Why Are They Useful?
Believe it or not, there are many useful ways to utilize a thermal imaging camera. Let's take a look below at why using cutting-edge technology like thermal cameras are so useful.
Temperature variations – The camera collects varying degrees of infrared light to measure the temperatures in the room. However, if the heat levels are high enough, infrared light can detect the temperatures. Also, all objects emit infrared radiation and this is how the camera detects the images.
Color variations – This is achieved by a microbolometer capturing the infrared radiation and assigning pixels to each. Each pixel is then assigned a color that indicates the temperature.
Detects wave speeds – Heat instead of visible light is used to create images. Infrared waves are detected and the thermal imaging camera can then determine the difference in wave speeds.
Detects mechanical waves – Matter oscillations cause mechanical waves. These oscillations then detect energy through a medium and medium transmissions cannot go as far as wave transmissions. The thermal imaging camera is great at detecting mechanical waves because they are shown in different forms. The waves are split into transverse, surface, and longitudinal waves.
What Are Other Areas That Make Them Useful?
As a home inspection team, you will want to utilize all of the tools available to you. The purpose of using thermal imaging technology make the job of the home inspector a lot simpler. They can detect the following areas below. Let's take a look.
Ceilings and walls – They can detect the moisture levels in your ceilings and walls. This is key for seeing where insulation might be missing from the walls.
Plumbing – Scanning your plumbing with thermal imaging cameras allows you to detect leaks in the plumbing. This can be found by checking for temperature anomalies and heat levels.
Stucco and EIFS (Exterior Insulation and Finish Systems) – Rotting wood and other materials can be found behind the stucco with a thermal imaging camera. You would not be able to detect this without the camera.
Wood destroying organisms (WDO) – The infrared on the thermal imaging camera can pick up on active insect nests. They can see if termites are moving around based on the heat from the bodies of the insects.
Electrical concerns – Thermal imaging cameras can pick up on electrical issues. Also, if the circuit breakers are too hot. If they get too hot there is a risk of overloaded circuits.
Roof leaks – If your roof is releasing heat from the attic space, this could mean there is damage to the roof. Also, this could mean your roof is leaking.
HVAC issues – The thermal imaging camera can detect the functionality of the HVAC unit based on its heat and energy output. Also, the camera can discover any air-conditioner compressor leaks or water leaks.
Energy loss – If the seals around your doors and windows are broken, the camera can detect the heat that is escaping from these areas.
Structural issues – Moisture in the basement, poor insulation. mold growth and other structural defects can be detected by the camera.
The great thing about thermal imaging cameras is that they can be used in many professions. Law enforcement uses thermal imaging cameras for search and rescue. Medical teams use them for medical diagnostics.
Other Recommended Maintenance
Now that you are aware of what makes thermal imaging cameras useful, you can read up on how to find water leaks inside your walls. In most cases, a thermal imaging camera is used to help detect the changes in temperatures at the location of the water leak.
Next, you can have your HVAC system inspected with a thermal imaging camera. This can tell you if there are any damages to the electrical components that might need repair. Doing this can extend the longevity of your HVAC system and ensure that it lasts up to 17 years or more.
Lastly, this is a great time to read up on the Dos and Don'ts of home inspections for home buyers. Having this knowledge is key to enhancing the power of the buyer over the seller.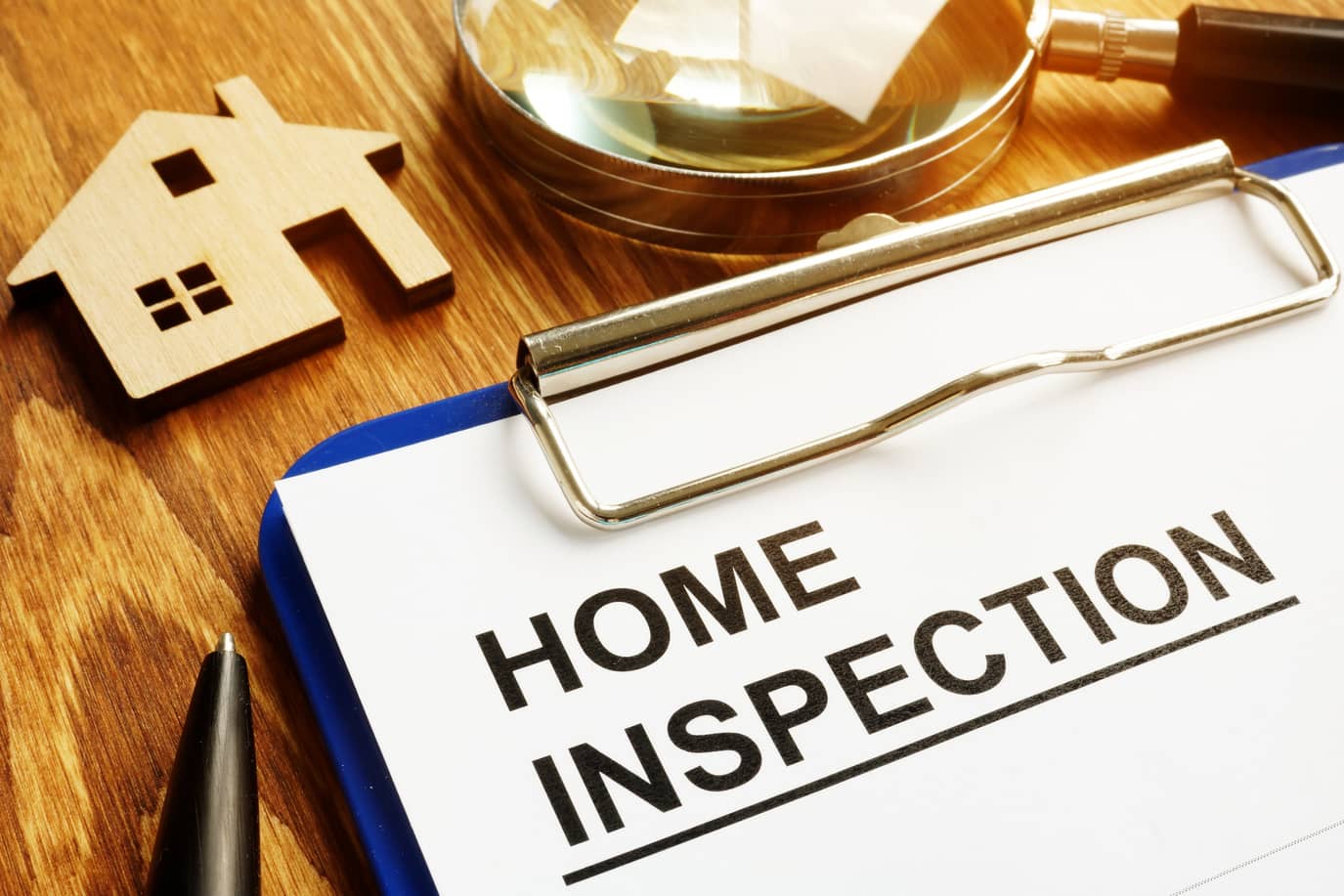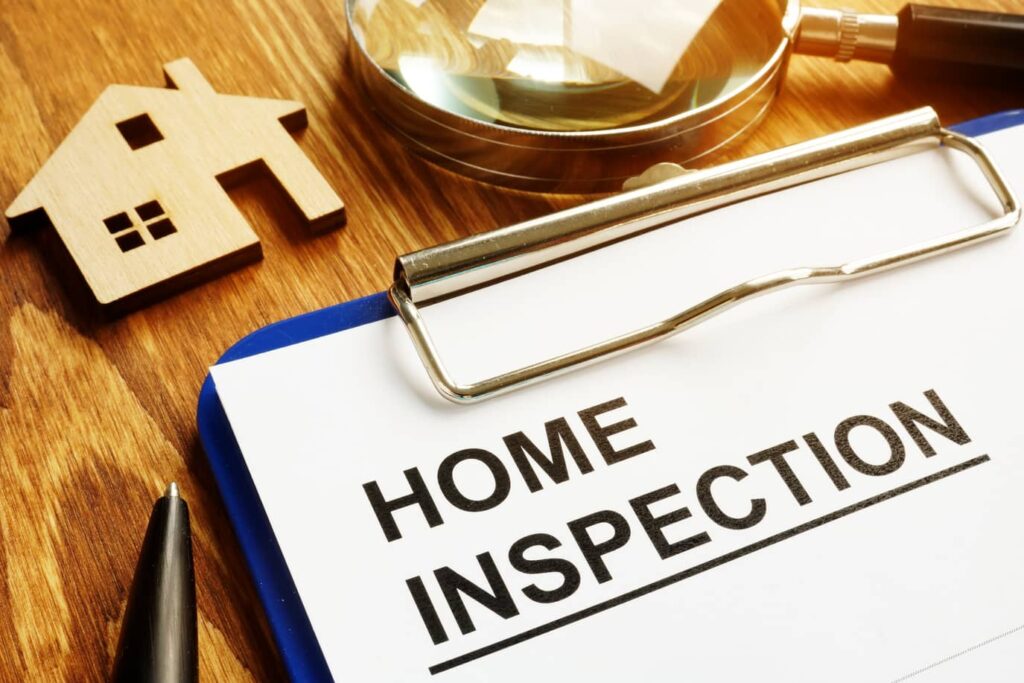 When Do I Call A Professional?
Home inspection companies have been using thermal imaging cameras for over 10 years. Home inspectors consider the cameras to be one of their best investments. They can find issues in a variety of places that most do not even think about. Calling on a home inspection team that uses thermal imaging is a great benefit to your home inspection report. You will get a thorough assessment of what is good and not good in the home.
Conclusion
If you want your home inspection to be completed correctly, find a local home inspection team that uses all the tools and instruments in the industry. Having thermal imaging used during your home inspection ensures that the inspection is done right. You don't want to hire a company that cuts corners and won't work to ensure that the home you are purchasing or currently live in is in great working condition. Reach out to Edifice Inspections in Peachtree Corners, GA for a full home inspection with thermal imaging.