Imagine coming home from a long day at work and you finally get settled in. It is time to cook some dinner and you need some water. Nothing is coming out of the faucet. So, you check the toilets and other faucets and nothing is flowing. After troubleshooting all of your options, you reach out to a local master plumber. They determine that you have a break in your sewer line and it will need to be replaced. Unfortunately, the repair of your sewer line could be rather expensive. Why is sewer line replacement so expensive? There are a variety of reasons from the depth of the line to the location and materials used.
Let's take a look at some more details regarding the costs and why it is so much.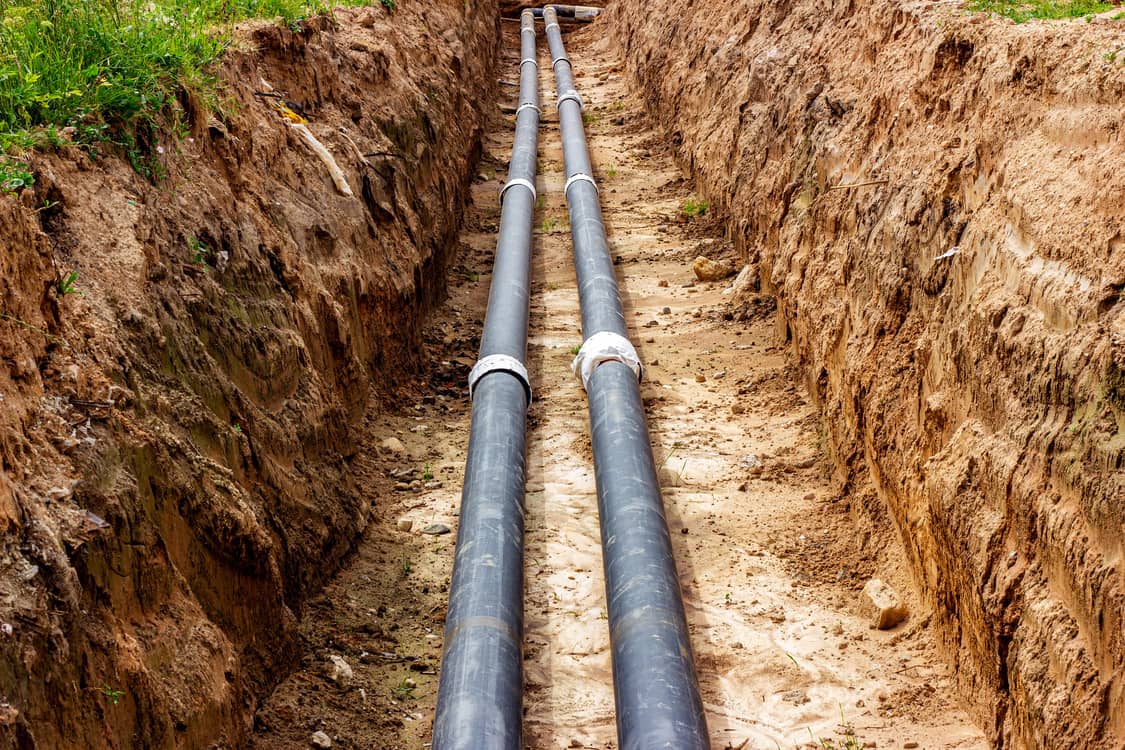 Why Does It Cost So Much?
Sewer lines are not an easy replacement or repair. Due to the size and weight of the sewer line materials, it is not a one-person job. Let's take a look below at the variety of reasons for the cost of a sewer line replacement to be so high.
Machinery
The cost to rent excavation equipment could cost you over $1,000 a day. Additionally, there is large equipment that requires heavy machinery to move from location to location.
Manpower
The cost of labor for multiple workers to complete the job can range from the fees of master plumbers, experienced installation technicians, and specialized workers.
Permits
Anytime you are repairing or replacing anything in your yard or home a permit from the local municipality is required. Permit costs will range based on the municipality. Expect to pay around $200 for a permit.
Landscape Replacement
When you have to dig deep or dig a long line in your yard you will need to replace all of the landscaping that is dug up during the process. This could include plants, shrubs, trees, and all of the sod/grass that is ripped up. Additionally, you might have to cap off your sprinkler system during the repair and that would require a reconnect at some point.
Location of the Sewer Line
If the sewer line is in the basement it would be cheaper than if the sewer line needed more extensive trenching and digging. A basement line replacement ranges from $60 to $250 per foot. If concrete breakup is required the costs can range from $300 to $350. Excessive ground excavation can range from $400 to $1,200 per linear foot.
The Material Used
If you are using a cast iron material for the replacement it will cost you a lot more. You are essentially paying for durability. PVC pipe is a lot cheaper material, but you risk it breakdown more quickly. The most expensive material is copper piping. This has the best quality and longest lifespan. Cast iron sewer pipe will cost $1,100 to $3,600 for 48 linear feet. Whereas, PVC will cost $75 to $375 per 48 linear feet.
The Length of the Sewer Line
Piping that is easily accessible costs a lot less than piping replaced under a concrete slab. You are likely to pay $50 to $125 per foot for line replacement.
The Cause of the Problem
If the piping was damaged due to tree roots in the sewer line you will pay between $100 and $600. However, if the pipe is cracked you will be looking at a replacement cost of $1,050. In some cases, a collapsed sewer line due to various reasons will cost $50 to $250 per foot to repair or replace.
The Replacement Method
You can conduct any of the trenchless methods of sewer line replacement, cured-in-place sewer line replacement, or pipe bursting. All three of these methods vary based on your sewer needs. They range from $60 to $250 per foot.
Geographic Location
Due to the terrain in where you live the labor and materials cost will vary in your state. Some states have a lot of rock or more compact soil while other states are very loose and sandy soil. Additionally, in areas where the ground freezes, you will take longer to replace the pipe as your contractors dig through frozen ground to access the pipes. Typically, snowy areas with colder temperatures cost more to replace.
Whether you are choosing a trenchless sewer line method or simply removing and replacing existing pipe the line repair costs or replacement costs vary. As stated above sewer line repair costs will vary based on sewer line issues.
How Much Does It Cost?
When it comes to replacing the sewer line your prices are going to vary due to the variety of reasons listed above. Keep in mind that the national average cost for a sewer line replacement is around $3,000. However, the cost of materials, where the sewer line is located, and the length of the pipe needing replacement also play into the costs. Most replacement costs range between $1,300 and $4,700. Also, a major sewer line repair could end up costing upwards of $25,000 if it is near the municipal connection line.
Other Recommended Maintenance
Now that you know why a sewer line costs so much to replace, you can read up on what a sewer scope inspection entails. Having this information firsthand allows you to understand exactly what the sewer scope inspection portion of your home inspection is.
Next, you will want to ensure that the rest of your plumbing isn't leaking. Once the sewer scope is conducted you might also want to get a mold inspection. If you aren't sure how to identify if you have black mold, you will either see it or smell it. What does black mold smell like? It has an earthy and musty smell to it. Mold remediation is highly recommended.
Lastly, when looking into plumbing leaks it will be a great idea to read up on how to tell if you leak underground. Knowing this information can assist you when hiring a professional contractor to assist with the repairs.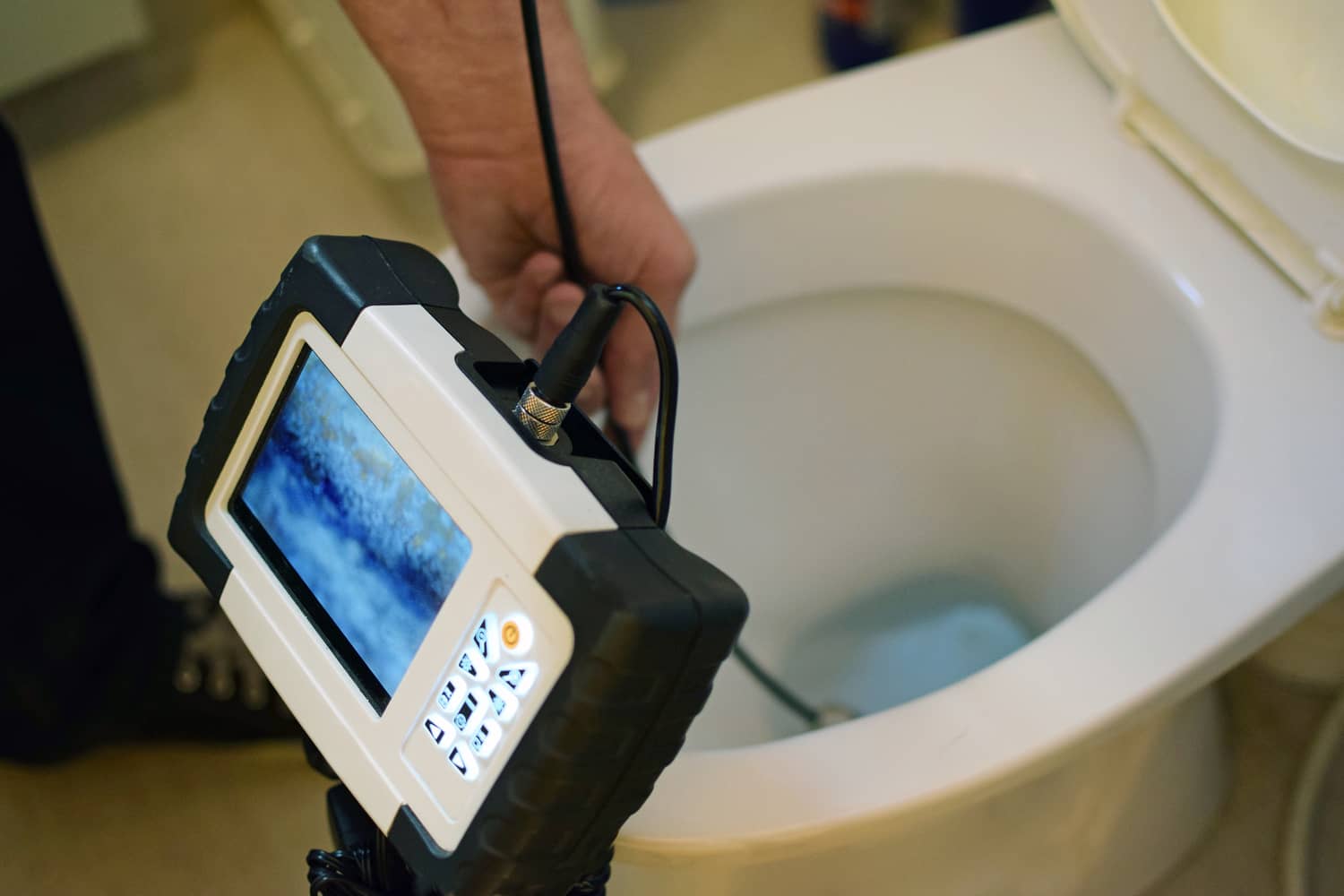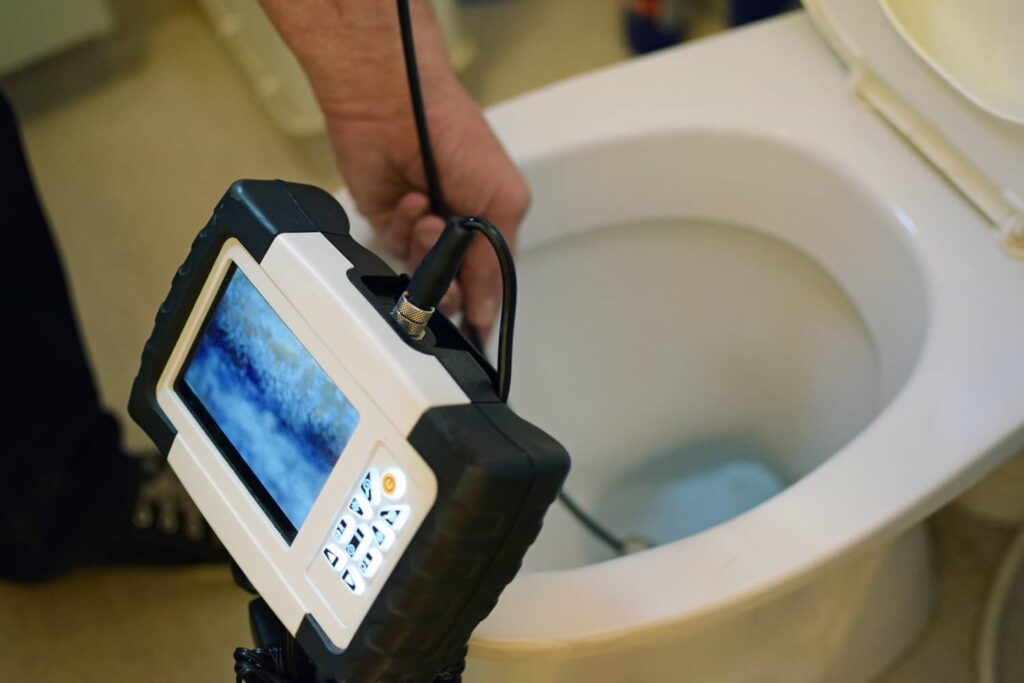 When Do I Call A Professional?
Calling on a master plumber that has experience replacing sewer lines is key. Before you go barking up that tree, reach out to your local home inspection team. They can assess your entire plumbing needs and determine what exactly might be needed. Additionally, if the damage is located on the municipality end, you will want to contact them regarding the sewer damage.
Conclusion
The moment that you experience anything related to your plumbing you will want to call on your local home inspection team. They can inspect your entire plumbing system and find out exactly what's going on. Whether you have a blockage in the sewer line, or the sewer line has been damaged, they will be able to use their sewer scope equipment and determine what's wrong. Call on your local home inspection team for a sewer scope inspection during a full home inspection. Reach out to Edifice Inspections in Peachtree Corners, GA for a full home inspection with a sewer scope.