Owning a home comes with a lot of responsibility. In many cases, maintenance that occurs in front of the homeowner's face is fairly easy to understand. However, when the maintenance that is required occurs higher up, it typically is the last area anyone looks at. With that being said, a roof is one of the most important systems for protecting your investment and your family. Over time, wear and tear occur on a roof. Also, older roofs are not always insurable. Will insurance cover a 15-year-old roof? Yes, as long as you can show the damage to the roof is caused by hail or other extreme weather.
Let's take a look below at what is involved.
How Long Does A Roof Last?
Depending on the type of roof that you have will determine the longevity of that roof. Each insurance company will determine if they will cover your roof past the 20-year mark. Let's take a look below at how long each roofing material should last.
Slate – Slate is the most durable and therefore can last 100 years or longer. The better the maintenance the longer it lasts.
Wood – Wood shingles can last between 25 years and 30 years. Poor maintenance will result in a reduction in quality over time.
Asphalt – Installing a 3-tab shingled roof will give the homeowner a longevity of 15-20 years. Keep in mind that, architectural asphalt shingles are more resilient to the outdoors.
Clay or cement tile – Due to the durability of clay and cement tiles, a homeowner can enjoy this roofing material for 50 to 100 years.
Metal – Metal roofing material will typically last 50 years or longer. Maintenance of this roofing material is necessary to reach the longest lifespan. Metal roofs are great detractors of UV rays and keep wind conditions from damaging your home.
Wood Shakes – These shingles are more resistant to UV rays and weather resilient. Homeowners will enjoy a lifespan of 35 to 40 years from this roofing material.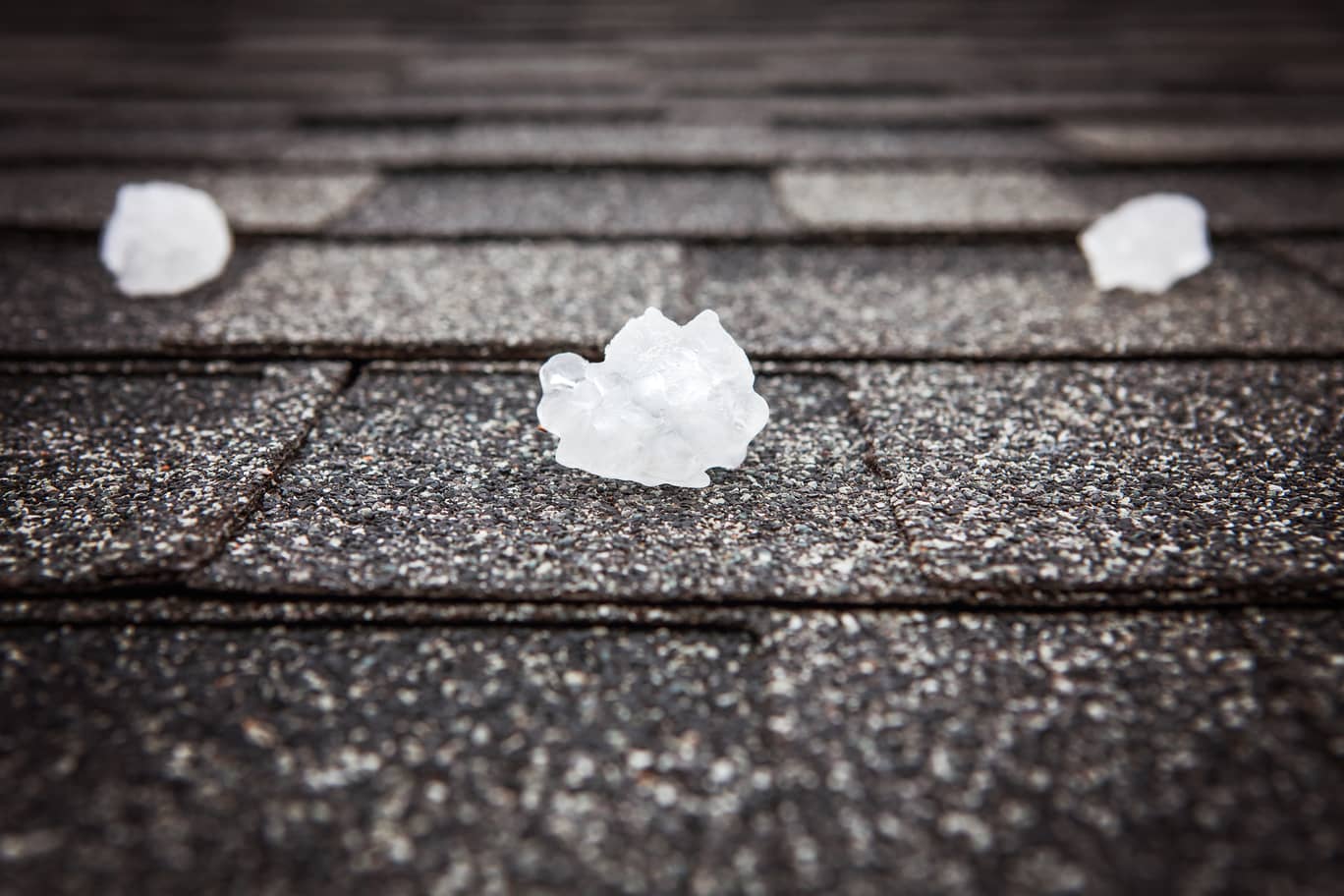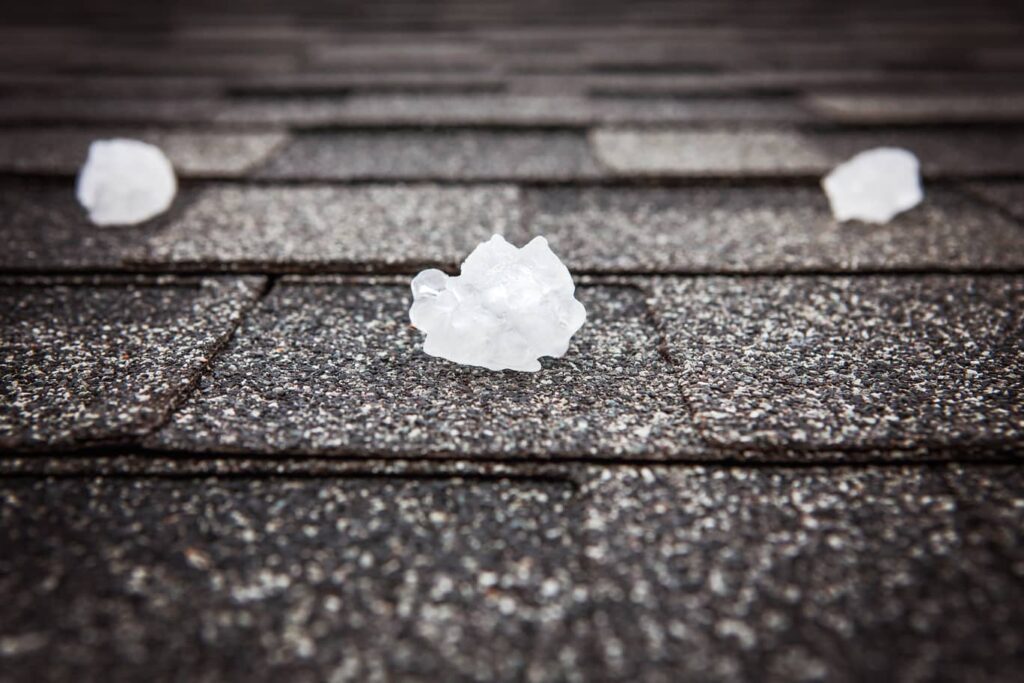 What Will Determine If Insurance Covers My Repairs?
Insurance companies will look at your insurance claim if your roof is 15 years old or younger and ask you to prove that a roof replacement is needed. Once you file a claim, they will send an insurance adjuster out to meet with a roofing contractor to conduct a roof inspection. If your insurance coverage states that the damage that has been incurred is covered then the insurance company will get with you regarding the claims process. Let's take a look at what they are looking for.
Hail Damage – Did a major hail storm come through and create divots and damage to your roofing material to the extent that it could no longer protect your home?
Wind Damage – Did a major wind storm such as severe weather or a hurricane come through and blow your roof to pieces?
Routine Maintenance – Have there been regular roof inspections and routine maintenance conducted on the roof?
Age of the roof – Insurance adjusters will compare the age of your roof to what it should look like if your maintenance was done on a recommended basis.
Remember that a roof's life expectancy will vary based on the material used. Also, most roofing materials come with a 20-year warranty. So, it is not unheard of to get a roof that is 15 years old and covered by the insurance company. It is recommended that you document everything about your roof. Also, you should check your individual policy and check with your agent. The information stated is in general but should be used for all cases. Lastly, if roof damage was caused by an older roof age, insurance companies may be less likely to cover it.
Other Recommended Maintenance
Now that you understand what an insurance company will do about a roof that is 15 years old, you can start reading up on the details of how often you should replace your roof. Understanding the process of roof replacement will allow you to plan and save for when the time comes to complete this project.
Next, be sure to go into any roof inspection with a roof inspection checklist. Having this checklist handy will allow you to see what the roofing contractor is seeing and the roofing inspector. Being able to get on the same page allows you to save money if you need a new roof.
Lastly, look to use thermal imaging when getting a roof inspection. This will allow the home inspection team that is completing the roof inspection to locate any possible leaks or energy escaping.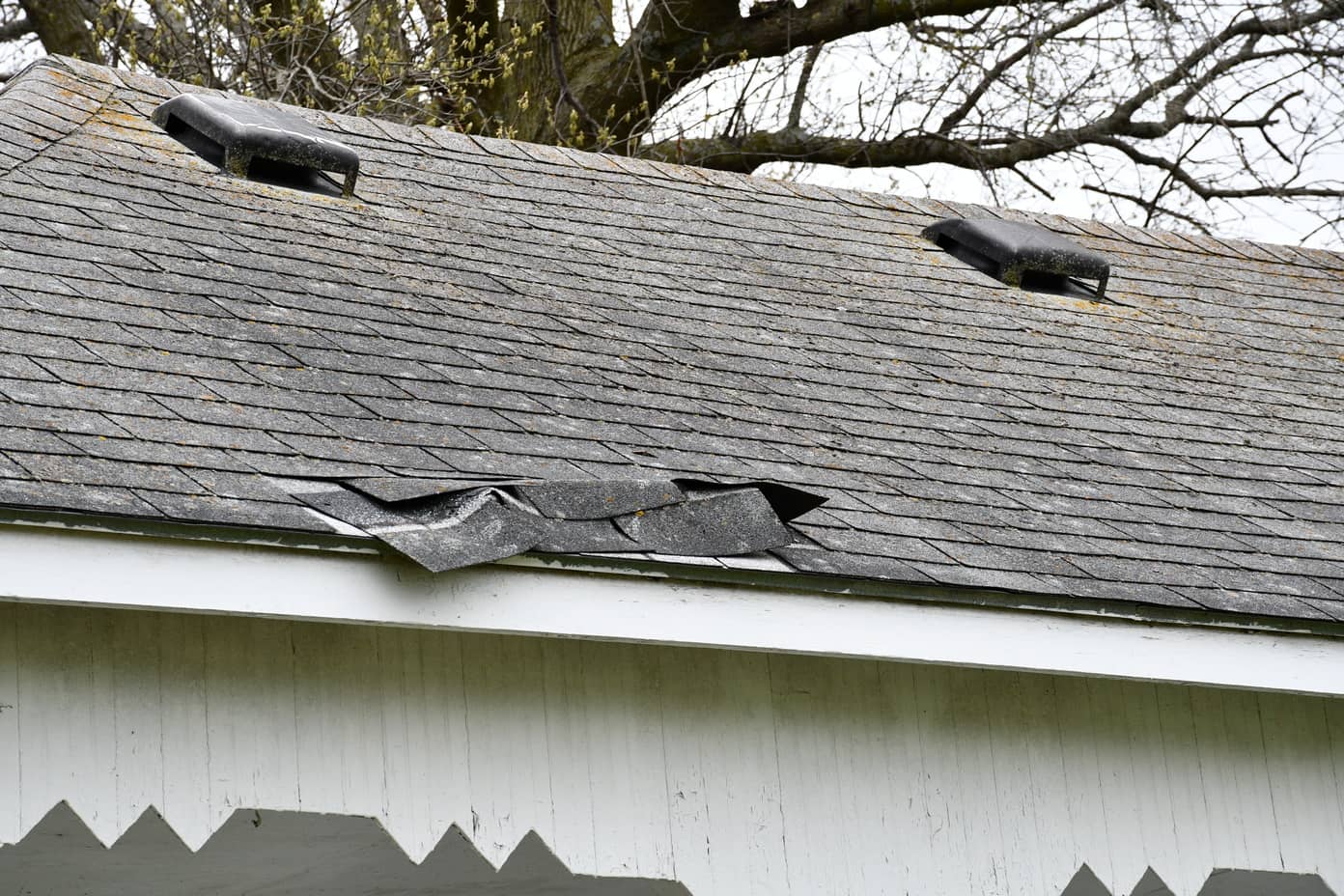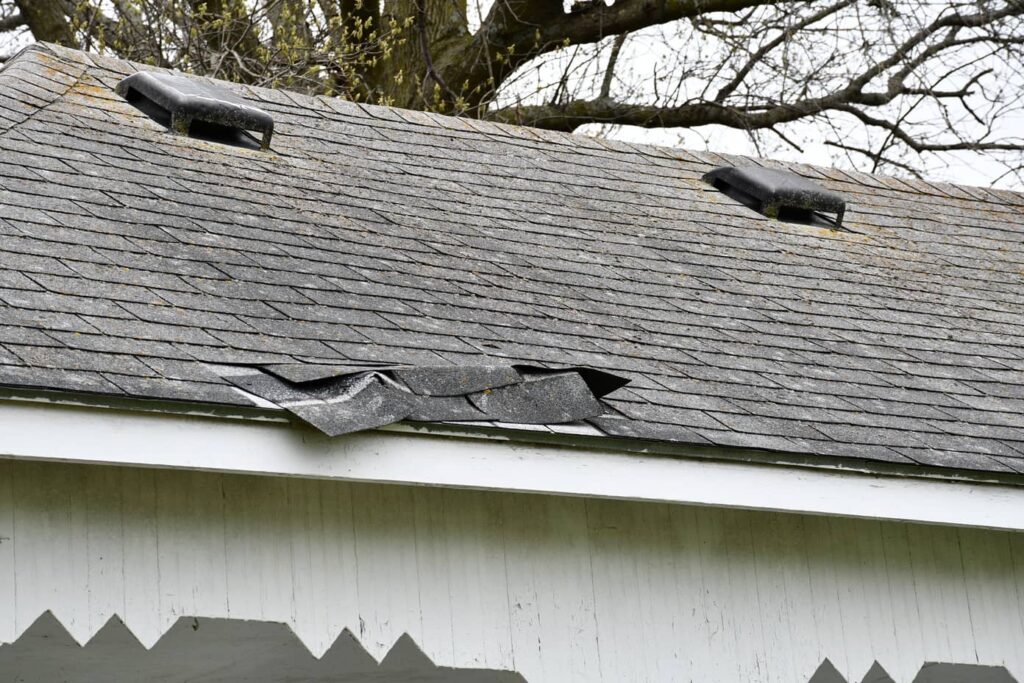 When Do I Call A Professional?
When dealing with your insurance company they are trying to avoid paying the bill. You must reach out to your local home inspection team for a full roof inspection before and after any major weather events. Having a baseline of information as to where your roof condition is before any major storm is key. This information will provide ample specifics to your insurance company during any insurance claim.
Conclusion
Getting a roof inspection done twice a year is a great idea. This allows you to stop any minor issue from becoming a much bigger issue. Conducting a roof inspection twice a year also gives you documentation for your insurance company if you need to file a claim for roof repairs. Be sure to call on your local home inspection team to get your roof inspected during a full home inspection. Reach out to Edifice Inspections in Peachtree Corners, GA for a full home inspection and roofing inspection with thermal imaging.