For many homeowners, maintaining a clean home is a difficult task. Busy schedules and raising a family can always take precedence over cleaning your home. Additionally, you could run into issues with your exhaust fans in your home. Regardless of what the scenario is, keeping the air quality in your home where it should be is key. Black mold likes to grow in damp areas of the home that have a lot of moisture. Not only is the growth noticeable, but it can also give off a foul odor. What does black mold smell like? The smell is a musty odor with an earthy scent. Very similar to a fresh pile of dirt.
Let's take a look below at some more facts regarding black mold.
What Is Black Mold?
Black mold spores are the most prevalent mold spores in your air. They love to settle in areas that are damp and cold with a high moisture number. Damp surfaces with high moisture levels are breeding grounds for black mold. Keeping your air conditioning unit filtering your air quality and keeping moisture levels low is key to keeping black mold out of your home.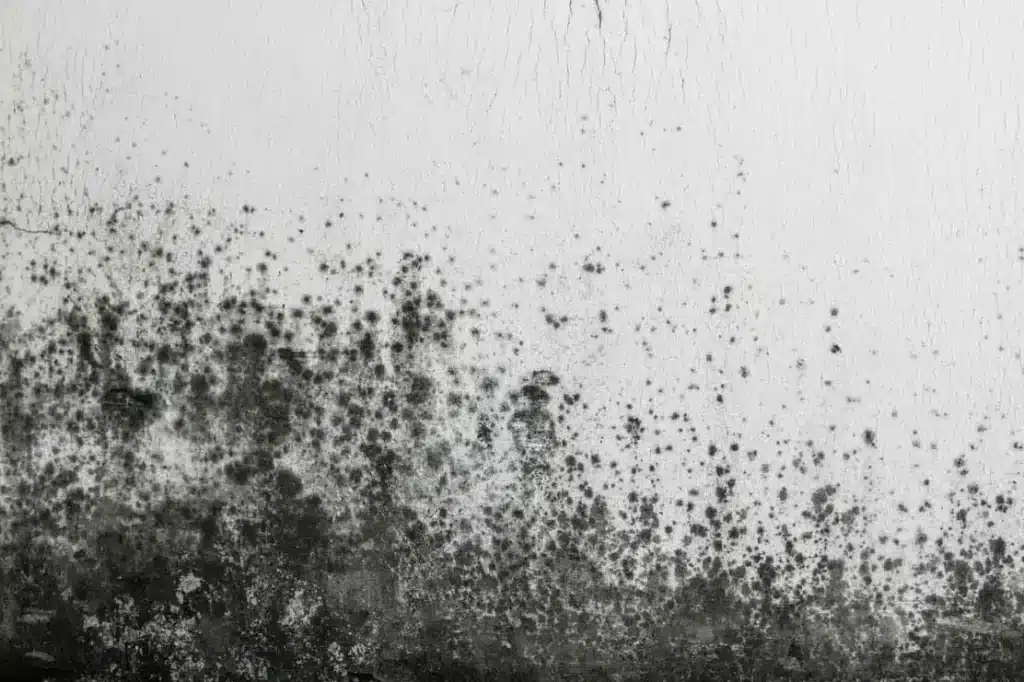 How Do I Know It Is In My Home?
Believe it or not, there are a few ways to know that you have black mold in your home. Not only do you smell a mold odor that is a musty or earthy smell, but you will also experience some health symptoms as well. Toxic black molds will cause you to have the following health issues.
Runny nose
Sneezing
Skin rash
Fatigue
Difficulty breathing
Other Recommended Maintenance
Now that you know what black mold smells like, you can look into how long it takes for black mold to grow. Knowing this information allows you to determine how long the toxic mold has been present in your home.
Next, consider getting a sewer scope inspection to determine if you have water damage caused by a leaking pipe. This inspection can ensure that you do not have future mold growth issues.
Lastly, hire a local home inspection team that uses thermal imaging to inspect your home. Using thermal imaging can determine if there are leaks in your walls and if mold has potentially started to grow. The home inspection team can also determine the types of mold in your home if found during the home inspection.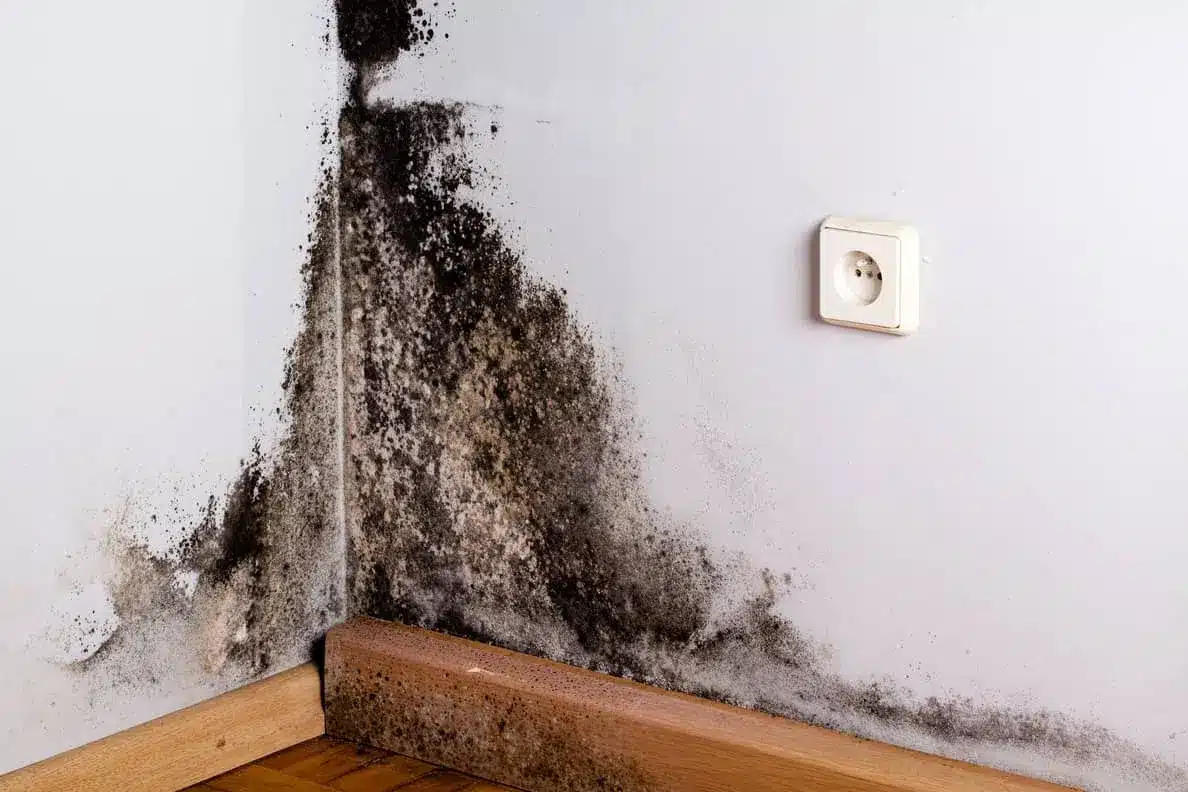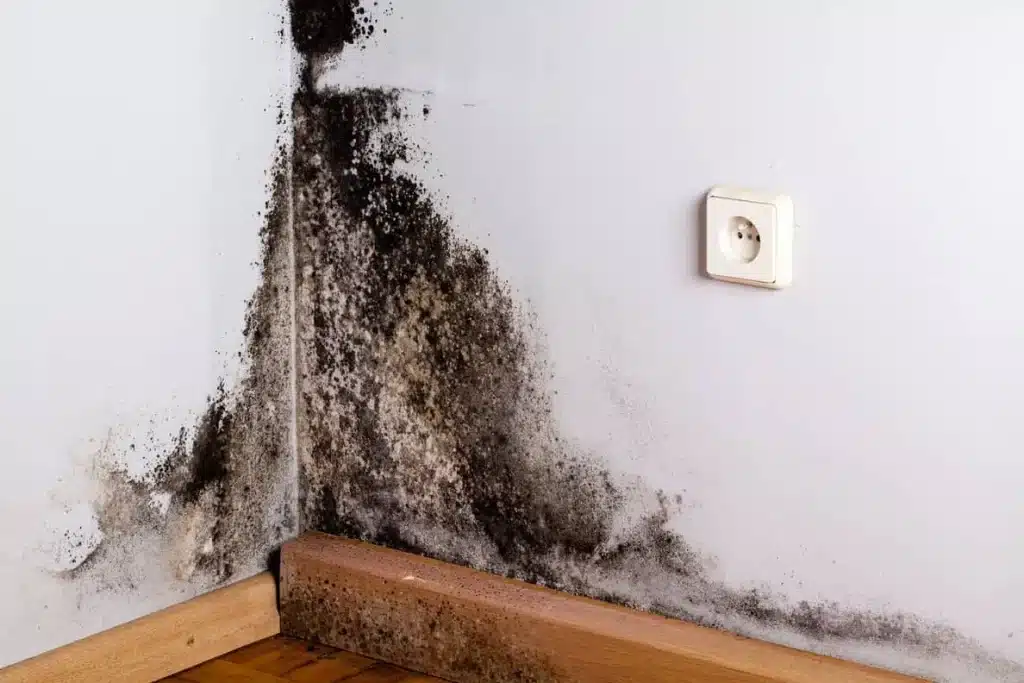 When Do I Call A Professional?
Tackling black mold removal is not something for a homeowner to take on. Disturbing mold spores can lead to a compromised immune system. Calling on a mold remediation team is your best bet. Additionally, reach out to your local home inspection team for a full mold inspection. If black mold is present, you will want to relocate your family for the time that it takes the mold remediation team to work. This will ensure that you and your family are protected.
Conclusion
Keeping black mold from settling in your home is the most important part. Preventative maintenance like keeping your moisture levels balanced in the home is key. Also, keep up with your bathroom exhaust fans to ensure that they are working properly. Consequently, exhaust fans can help keep the moisture levels in your bathroom balanced. If you notice black mold in your home you need to reach out to your local home inspection team and seek mold remediation to remove all traces of black mold. Call on Edifice Inspections in Peachtree Corners, GA for a full home inspection with thermal imaging.